Welcome to the Sacramento Bonsai Club
We are proud to be a non-profit organization, promoting and introducing the art of Bonsai and Suiseki to the Sacramento community since 1946.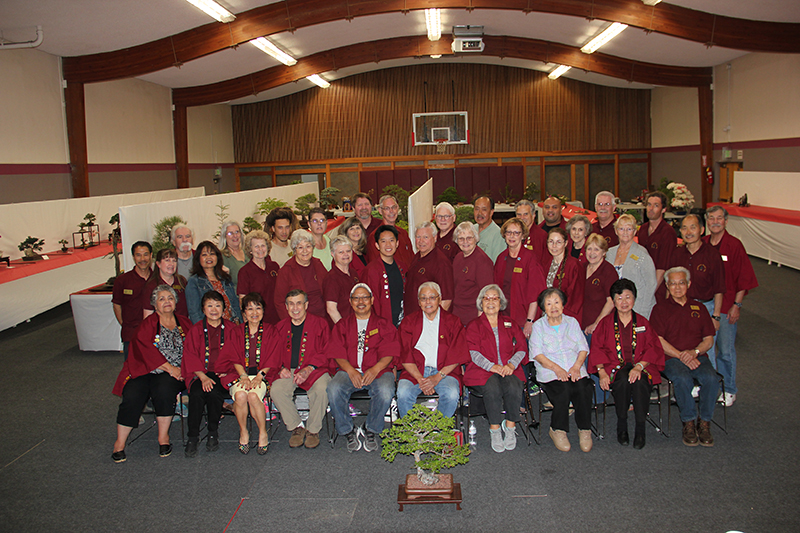 We are proud to say that we are the oldest bonsai club in the state of California and our club is only getting bigger in size.
The Sacramento Bonsai Club, established in 1946, is the oldest club in the United States and is an active club with active members. The club has special guest instructors and "hands-on" workshops led by instructors or members at our monthly "second Monday evening" meetings. There are also scheduled Saturday transplanting workshops held at Maruyama Nursery in Sacramento.
The art of suiseki (viewing stones) is also taught by knowledgeable members who have guided us on past collecting trips and dai-making workshops.
Please join us in our celebration of the art of Bonsai and Suiseki!
Announcements
Please click here to view this years calendar of events.

Club Meetings and Workshops are held at:
All meetings on 2nd Mondays are held as Zoom Meetings. Sam Adina has led us in monthly maintenance tips for bonsai,

Virtual Silhouette Show
Membership
We encourage everyone to visit our club meeting as our guest, and become a member. Join us in practicing the delicate and peaceful art of bonsai, though it can really be noisy and exciting! Becoming a member is easy!
Simply visit our Membership Page, fill out the form and that is it! You will be contacted by email directly from a club member to inform you about the details. Cost of membership is $20 for the full year.